We started Supreme Accents many years ago as an outlet for our creative passions. Over the years, we've been pleased to work with many wonderful and loyal clients; all of who are looking to invest in beautiful handmade items for the home. From handmade quilts, table runners, and pillows, to quilted table toppers and placemats, we've maintained a focus on creating home décor items that last many lifetimes.
We at Supreme Accents help our customers do two things:
Create a unique home environment that makes a special statement without a lot of fuss
Nurture your living experience by surrounding yourself with beautiful things.
How do we do this? By creating and developing high quality unique, personal handmade home décor items. Using just the right accent pieces pushes your home interior beyond the ordinary every day. We cater to:
Those who want a home that is unique and special to them
Those who want a home that is comfortable and cozy
Those who want to express their style at home, their personal space.
Quality, Creative Design, and Customer Service
Supreme Accents is a family collaboration between Esther, her daughter Debra, her granddaughter Shanna, and her son-in-law Leon. Together, we create handmade contemporary and classical home accents to inspire your home.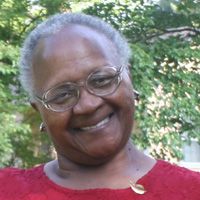 Esther is the driving force behind our whimsical pillows and blankets collection. She loves and understands children – and they continue to inspire her designs. Esther loves the Lord. In addition to her sewing, she likes to cook. Esther adores old gangster movies and Westerns. She is a huge "Godfather" fan; and, has a very keen memory of Westerns. She has seen every Western film and television show. She knows the actors, characters, and dialogue. Just ask her, she might even know the script.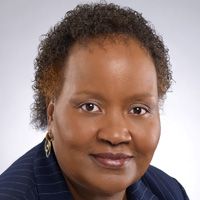 Debra is the head quilter and business owner. For over 40 years, Debra has been honing her sewing and quilting skills.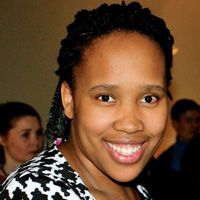 Shanna's graphic design degree comes in handy as she expertly pairs patterned fabrics and aids in design choices.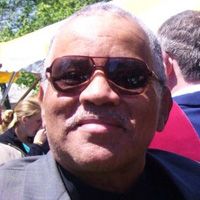 Leon works behind to scenes to ensure that all customer orders are safely packaged and shipped in a timely fashion.
As a family-owned and operated venture, Supreme Accents focuses on using quality fabrics and an eye for design to create both classic and contemporary décor. Every item is created in our home studio where we pay close attention to detail and innovation.
We are constantly experimenting with new techniques, styles, and designs. Take the time to browse through our current selection, visit us at one of our craft shows, and check back often. We look forward to sharing our craft with you!
Customer service,Wait time, Quality
Wonderful ladies and so talented! Looking forward to enjoying our purchases!
Christine Gibson. 12/06/2022
Customer service
Thank you for your custom options, excellent quality, and patience and guidance!
Debra Gilmore, 2/11/2022
Customer service, Quality
Beautiful hand made items that I had been looking for. Friendly customer service with care information for long lasting usage.
Kimberly Weitzel, 12/2/2022
Beautiful Work
Thank you so much! i love the two pieces I got from you!! You do beautiful work! 
Wendy R
Maryland
Spring Flowers Quilted Table Runner
This table runner is perfect for my décor. I love it.
Janet Williams
The runners look great.
Debra I love them!! They were just what was needed to tone down the southwest. I also thought the packaging was such a nice touch.
Beth