I met a young woman who to her and her husbands delight was pregnant.  That led to many conversations about babies; baby names, baby habits, nursery rhymes and nursery colors, etc. A group of us decided to give her a surprise baby shower. Baby shower meant baby quilt.  Therefore, a new quilt project, yeah… I could think of great baby colors, pink, blue, yellow, and green. (By the way, who decided that pink was for girls and blue for boys.). Someone had to be stealth and find out what her nursery theme and nursery colors were. After much sleuthing, we discovered she planned a purple and grey nursery. Purple and grey was not on my original baby color list.  This was going to be a challenge.
My first instinct was to look for purple and gray in baby or child print fabric. After extensive looking, I could find nothing. I modified the color search to lavender and a soft gray or silver and still nothing.  Gee. Well, I was going on vacation soon and would try then.  Vacation was great, the location and weather was superb.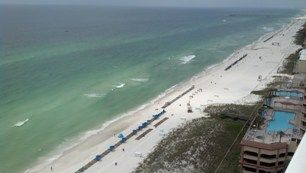 Of, course, I had to go to the local quilt shop.  I found a great shop called Quilting by the Bay.  Here is the link.  While at the shop I found a purple, lavender and grey batik fabric. Just beautiful. So, I decided on the following fabric to make the baby quilt.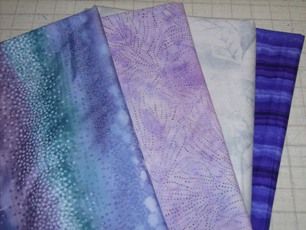 The quilt design was a combination of lavender and silver gray with purple appliquéd shapes. I hoped she would like it.  After all, the baby quilt did not have baby prints. The shower was a success and everyone had a great time.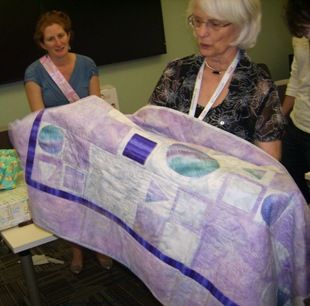 To my delight, she loved the quilt. Let me know what you think.