Updated August, 8, 2023
Styling a living room can often feel overpowering. After the walls are painted, the rugs, the furniture how do you get to homey. How do you give a room character? How do you make the room feel like your unique space? Table tops are often overlooked when making a room feel like you.
How do you decorate a table?
What do you decorate the top of a coffee table with?
How do you style a sofa console table?
What is needed to compose or put together a collection of objects on console tables, coffee tables and side tables? Since it is your space, having an original and well composed collection of items is key. So here are some tips and ideas.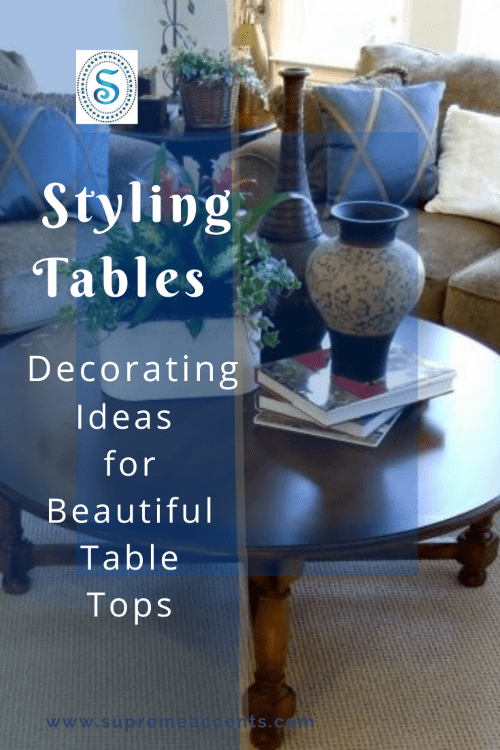 Other than the sofa, the coffee table gets all the attention in the living room. It is usually the next furniture item purchased after the sofa. Just, don't forget side tables and console tables (the tables usually placed behind the sofa). These furniture pieces are often overlooked but can sometimes act as a mini-bar or even extra seating.
Arranging Table Tops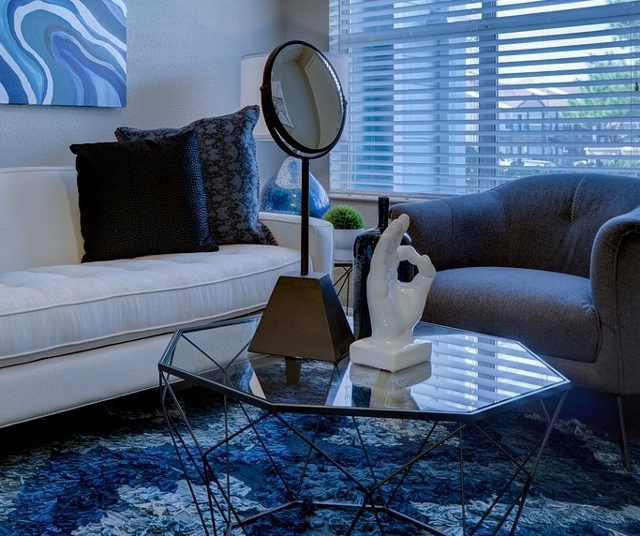 Arrange objects in Height Order. Select items of different shapes, sizes and heights. When styling a table top, place the taller items in the back. If the table is in the center of the room, then place the tallest item in the center of the table.
Mix Materials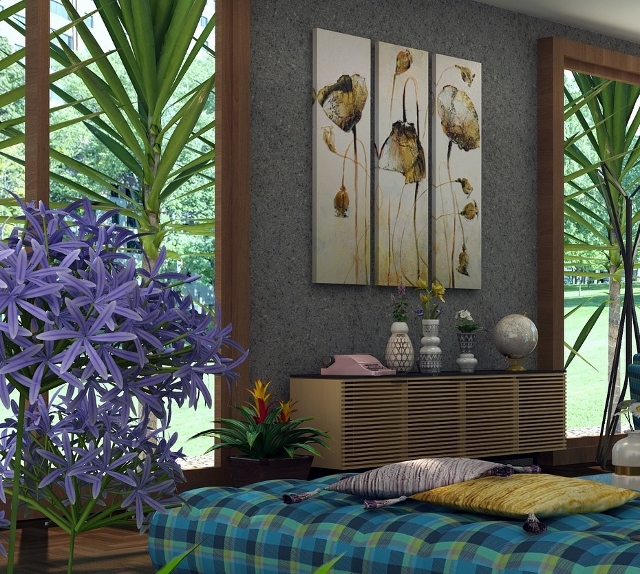 Don't be afraid to mix and match materials. Combining fabric, metal, stone, ceramic, and glass adds dimension to a room
Light it up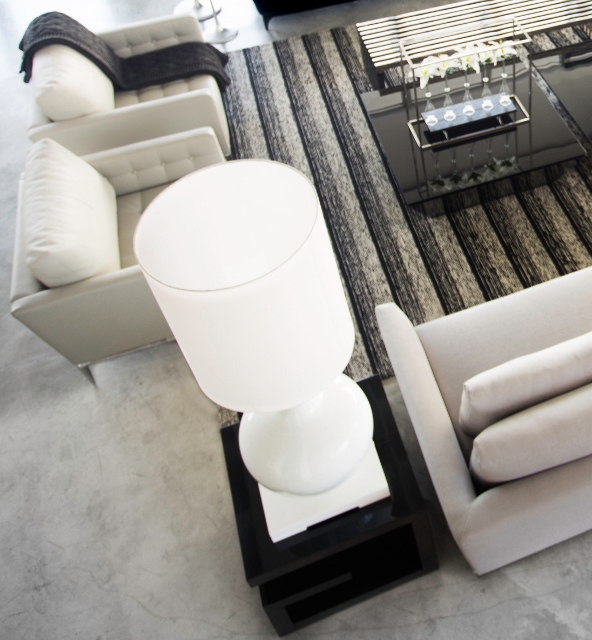 Tables are a great place and way to introduce much-needed accent lighting. Displaying a gorgeous lamp will bring a pop of color or a shapely design to your decor. Consider using up lighting under a side table or console table to accent the table and the treasures.
Don't Break the Bank
The treasures on your tabletops do need not be costly. They just need to reflect what you find beautiful and tell some of your story. It's a place to give something you love a chance to sparkle.
Composing Tables
So, what type of coffee table accessories, console table accessories and side table accessories work for decorating table tops? Table tops should look full but not cluttered. Balancing the objects and colors on a table top is key. Integrate a mix of books, art, small sculptures, and fresh flowers, all offering various heights, textures, and design styles. Here are a few things to consider
Collections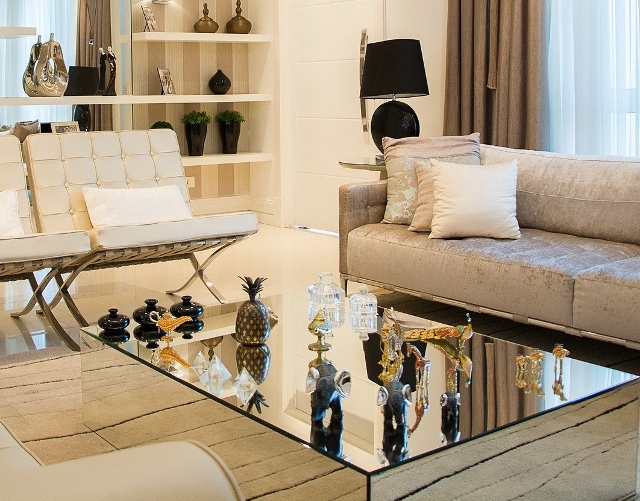 Have multiples. Tabletops are the perfect place to display a small collection of anything from miniature ceramic birds to candle holders. There's usually a story with a collection. Collections help personalize the room. They can include travel mementoes, family heirlooms even hobby interests.
Jars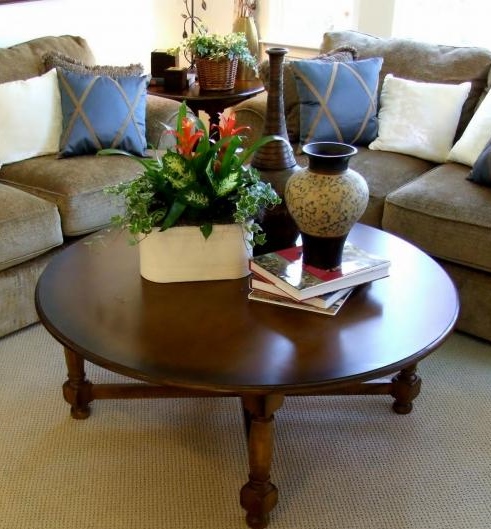 Find beautiful artesian jars or even clear one. You can fill the clear ones with flowers, pebbles, candy, or anything that works as a decoration.
Board Games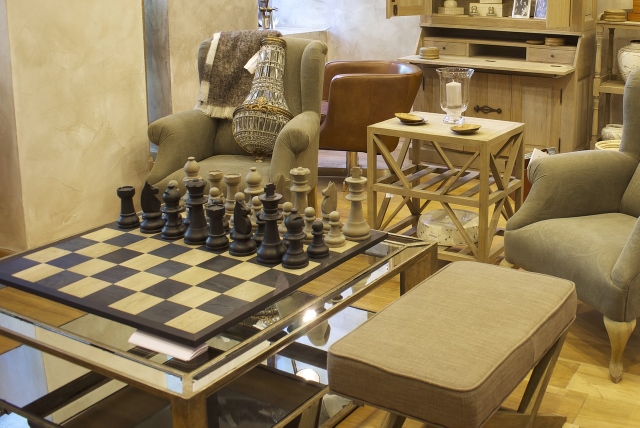 Decorating with board games adds color and dimension. It can also serves as a conversation starter. Imagine a beautiful chess set or even a scrabble board
Candles for Ambiance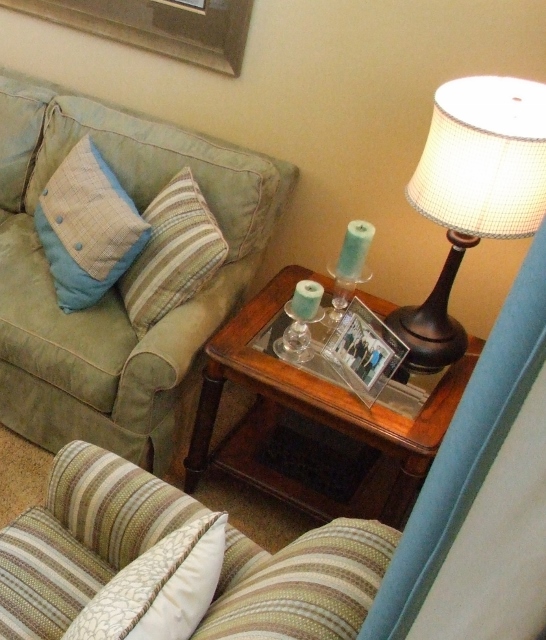 You don't have to light them or use them, but candles and their containers can be amazing decorating items. Just make sure the color matches the room. If you do light them, a scented candle in your signature scent adds instant ambiance.
Basket or Tray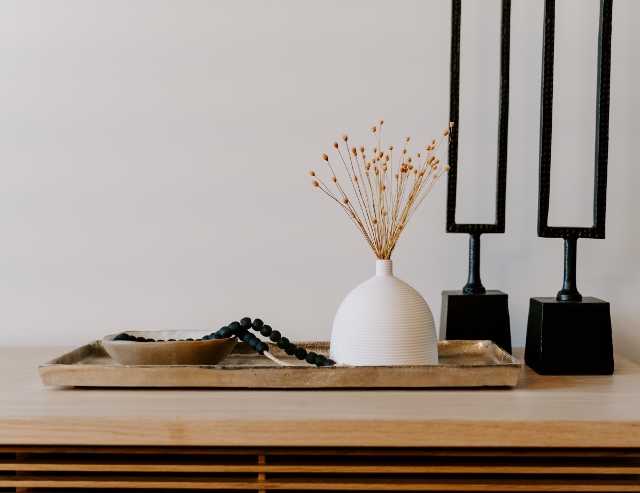 Baskets are a great way to include lots of decorative elements in an organized way. Wire, metal, wood, or any other material is great for a basket. They are great for maximizing style and minimizing clutter. An attractive basket, tray or dish is a great way to collect the odds and ends. Now you have a place for remotes, coasters and reading glasses while they are not in use.
Books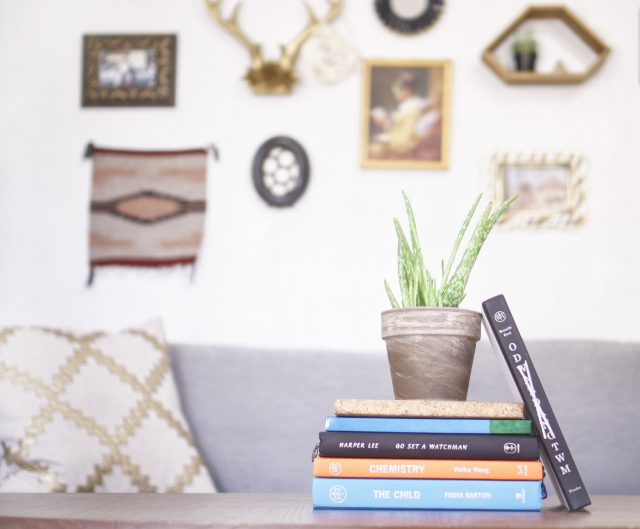 Books are great as decorations. Pick a few good titles, make a creative looking pile. Books can say a lot about interests and add a touch of color.
Go Organic
Flowers are a classic table decoration, but expand a little. Get glass containers or bowls and fill them with pebbles, grass, plants, and anything else you may want.
Picture Frames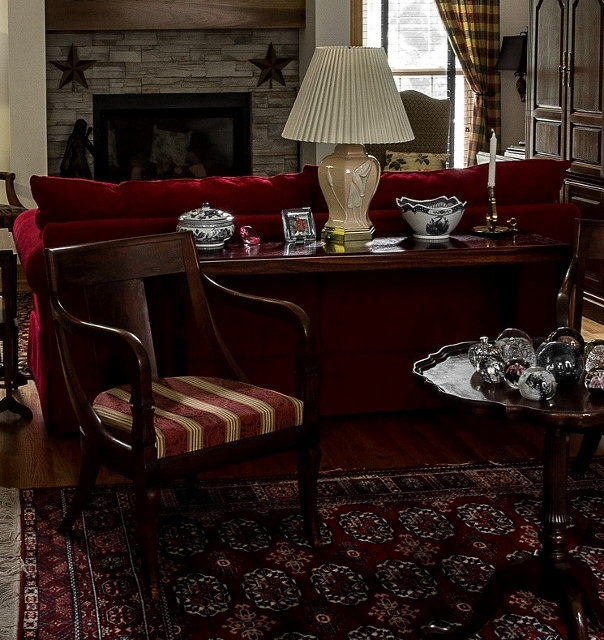 Select one or two framed pictures for you table. But don't overdo. Avoid having frames on every tabletop in a room and feel free to have zero picture frames
Spheres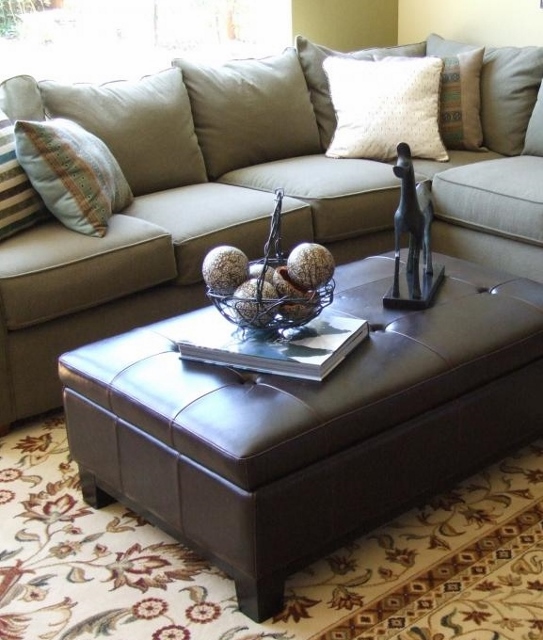 This style item is quite popular right now. There are all types of spheres: glass, mosaic, moss, marble, etc. Select a style and material that goes well in your home, find a nice tray or bowl that can hold them, and voila.
Use Table Runners
Table runners come in a variety of styles and shapes. They are a great way to protect your table tops and come in a variety of shapes and colors. Table runners add style easily. Table runners are a quick way to change a table's style. Want a different look for each season, the holidays or special occasions? Table runners fills in all the boxes.
In Conclusion
Sometimes it seems like a struggle to decorate end tables, coffee tables or console tables. But with a little time and imagination, they can be great places to reflect your taste. They don't have to front and center, to reflect your style. But it is worth taking the time to style them to create a balanced space that reflects your personality.
Tables can be so much more than just an empty surface. Layers of texture, color, and personality can make your living space homey. The right combination of objects, styles, and materials can turn your tabletops from ordinary to extraordinary. Try these tips and ideas. Bring life to any surface with simple yet elegant choices. So, speak your style. Let your home be a reflection of who you are. Open the door to endless possibilities and let the styling journey begin.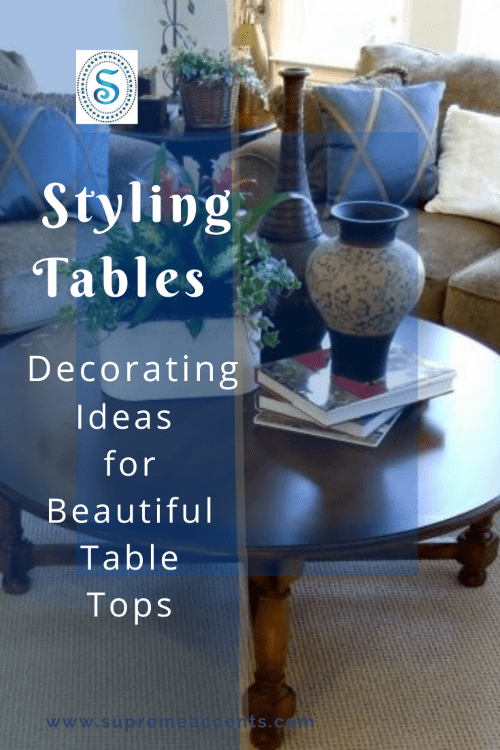 Here are other articles you may like
Table Runners – A Quick & Easy Way to Add Color and Style to Any Room