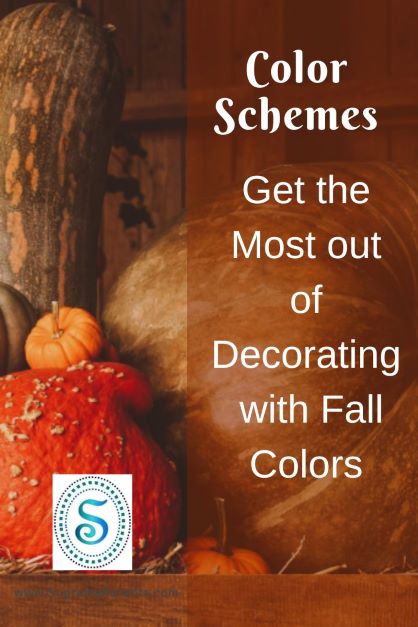 Fall is a great time to add rich colors and coziness to any home color scheme. The rich colors of autumn can enhance any décor with just a few accessories.
Questions often asked;
How do you make a house cozy for fall?
What are the Fall color schemes for home décor?
Is it necessary to use traditional fall colors?
Warm Colors for Fall
Autumn's display of color ranges from scarlet to burnt sienna. These hues appear side by side in nature. The warm shades of orange, gold, and burnt sienna on accent pillows, throw blankets, and mantel accessories can make any room feel toasty.
Just some quick thoughts
Throw pillows are easy to store and take up very little room.
Consider layering throw quilts on sofas or chairs.
How about fall foliage for a dazzling centerpiece
Light some seasonal candies on your coffee table
Warm Blue Colors for Fall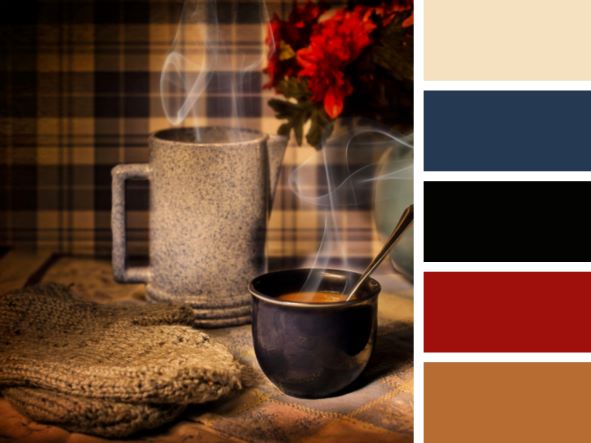 Use warm accent colors to cozy a blue color scheme for a bedroom or living room. Here warm burgundy tones, and caramel, mixed with an off-white or ecru, bring coziness to any blue color scheme.
Think about marron or deep red accent pillows.
Try adding the warmth of a caramel quilt to a sofa or bedroom. 
Imagine adding table runners to a Hutch, dry sink, chest of drawers, or bureau. 
Consider a bed runner to create the coziness of fall and winter.
𝗗𝗲𝗰𝗼𝗿𝗮𝘁e 𝘄𝗶𝘁𝗵 𝗥𝗶𝗰𝗵 𝗖𝗼𝗹𝗼𝗿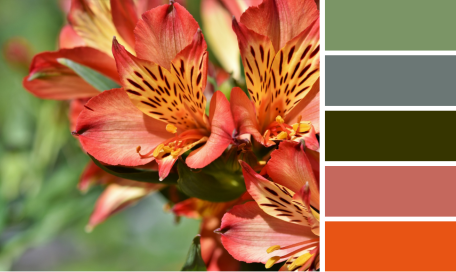 For decorating colors for the season, consider trying rich hues, ranging from orange to brown. This color scheme is stylish and fall-inspired.
It features more than enough inspiration to start thinking about a seasonal refresh.
Consider mixing patterns, textures, and colors. 
Imagine the gray as metal, the brown as furniture, and the other rich colors as accents.
Deep Colors for a Dynamic Look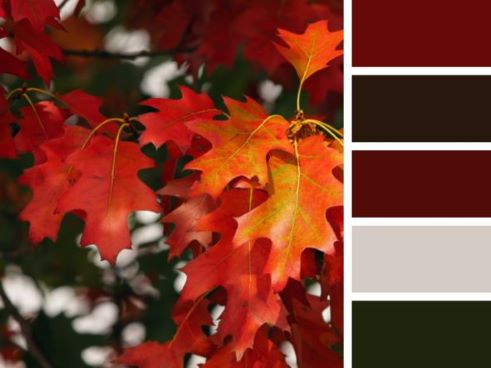 Be daring – using rich and dramatic colors helps make your room look and feel cozy and full of character.
Rooms decorated in rich colors can create an atmosphere that is comfy, dramatic, and passionate.
Dark colors are great for merging furniture and accessories from different eras or styles to create a consistent look. Deep color schemes are fantastic for rooms from large to small. Dark tones create dynamic results.
Decorating with Browns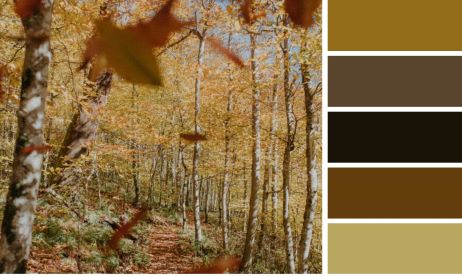 Lush brown makes us feel like curling up with a book or drifting off for a nap. Rooms with browns are earthy, soothing, and comforting.
Browns are woodsy and natural. Any color goes with brown, from blue to pink, even orange.
Most shades of brown undertones are warm, which means cool colors accents happily with brown sofas. Blue quilted throws and pillows often accent the richness of brown leather upholstery.
Brown can be a great color choice when trying to create a warm and inviting space. So, give brown another look. You will be surprised by what it can do.
In Conclusion
What about you? Where could you add the warm tones of autumn to your blue color scheme?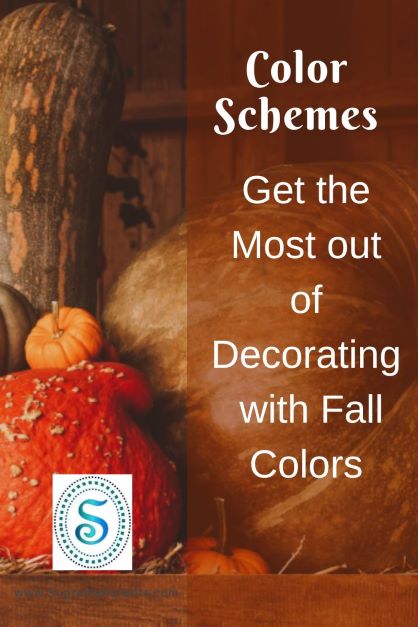 Here are some other articles you may like
Decorate for Healthy Living – Interior Decorating with House Plants