Looking for a different way to display wall art in your décor? 
Want to display pictures and collectibles interestingly and uniquely?
Wondering how to display artwork without walls?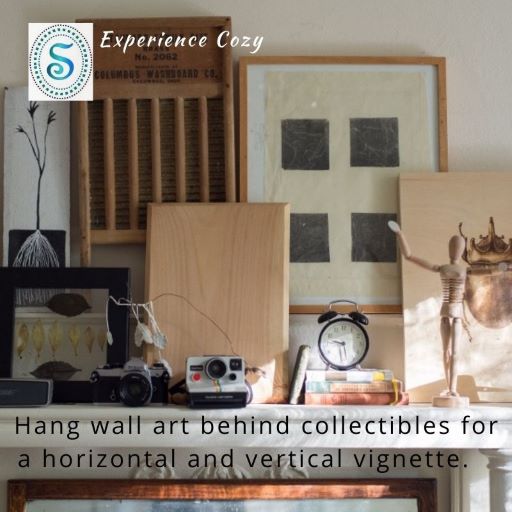 Hang wall art on a shelf or mantel
Consider grouping collectibles and pictures together using a mantel or shelf. How about a quilted wall hanging for a cozier look. Did you know quilted table runners can be used to decorate walls? Both add texture and personal style. Quilted wall hangings and table runners are available in lots of designs. So finding the perfect style for your decor is easy.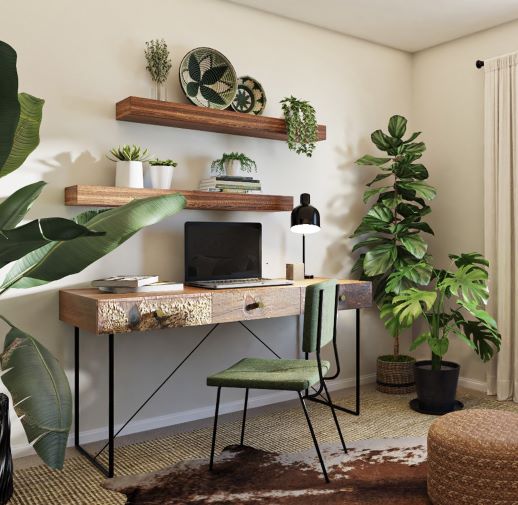 Besides clustering collectibles with artwork is freer. This method is ideal for art and collectibles of various sizes and finishes. It is also possible to add to the collection without rearranging everything. This is a great way to change décor for the season or holiday. Although this approach breaks many rules, here are a few things to consider.
Maintain a consistent theme or color within the collectibles and art.
Place taller items in the back with the smaller pieces in front.
Make a mix of materials and objects
Keep artworks arranged loosely yet balanced.
Although this is a flexible approach, the mantel or shelf size limits the amount to display. So, try not to crowd your items. Make each piece treasured.
In the End
Art can be arranged informally to express your style. Think about the collectibles you can display. Maybe add the soft colors of spring. Or bring in the rich, warm colors of fall. How about adding holiday magic to your décor. So give this innovative approach a try.
What art and collectibles can you blend to display? Send a picture of your creativity. I would love to see the results.
Regards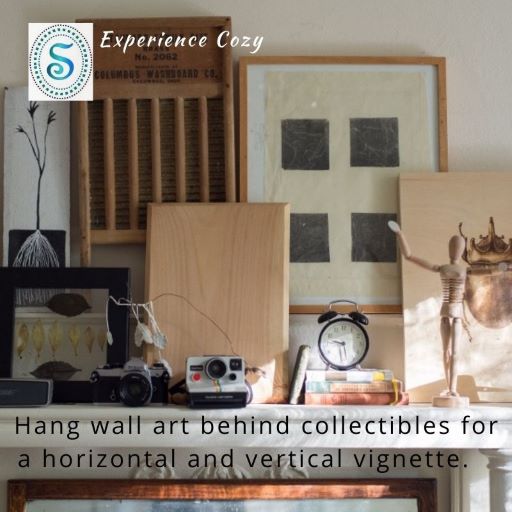 Here are some other articles you may like
Decorate for Healthy Living – Interior Decorating with House Plants