What elements make a beautiful cozy room? Of course, colors, furniture, accessories, and the right lighting. The secret to really take a space to the next level no matter your personality or décor style; texture. It is one element that completes the room.
I get a lot of questions on how to add an element like texture to a room.
How do you add texture to a room?
How do you add texture to a bedroom?
How do you decorate with texture?
How to decorate in layers?
How to decorate textured walls?
Mixing textures living room
I hope these ideas will answer those questions.
What Does Texture Really Mean when decorating?
Texture in decorating involves how the surface of an object feels. The way a space will feel to touch and sight too by using texture. Imagine a comfy leather armchair, quilted throw, and woolen rug – all around a fireplace. Texture adds the cozy to a space. Texture takes the chill off.
Texture gives a room visual interest. It creates depth and is pleasing to our visual and tactile senses. The key is balance. A room with too little texture can feel cold even sterile. However too much texture may seem busy or messy. So, find the balance you like. Here are some ideas to get you going.
Layer texture with a rug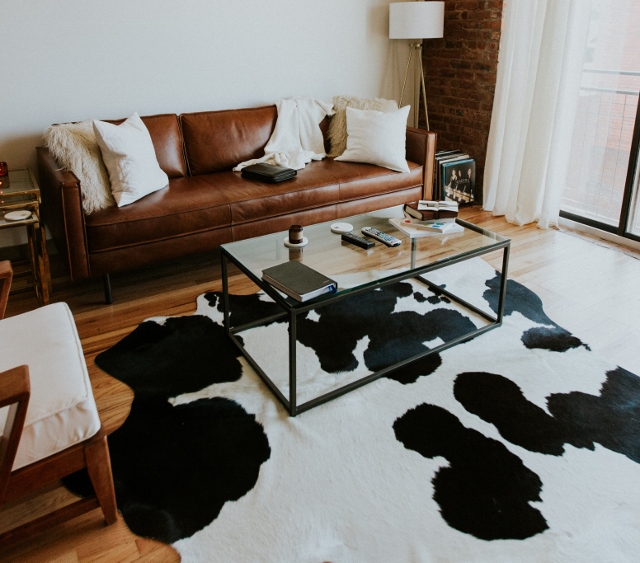 Ethnic rugs are great for this, but not the only option. For example, an antique Turkish rug is a simple way to instantly create visual intrigue. Anything with a lot of texture works. Consider a natural flooring rug like sisal, hemp or wool for a rug to bring in texture and style.
Layer texture with textiles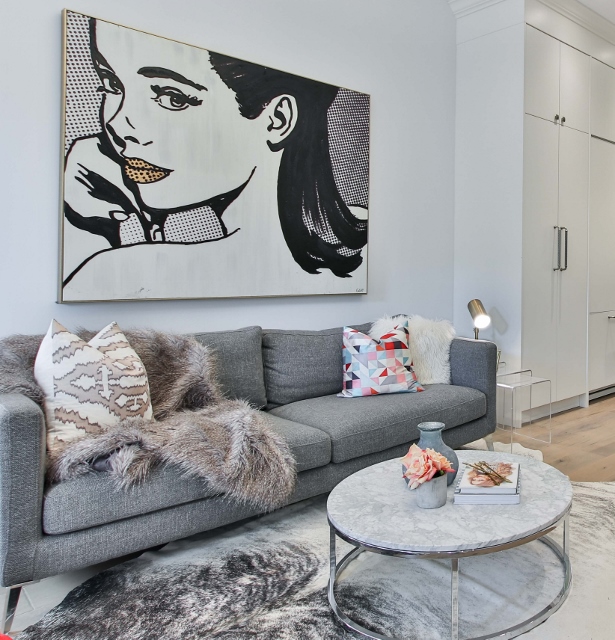 A quick way to add instant coziness. Quilted pillows, tapestries, table runners, sheepskins, quilted throw on the sofa. Expand these items throughout your space on tables, floors even walls
Layer Texture with drapes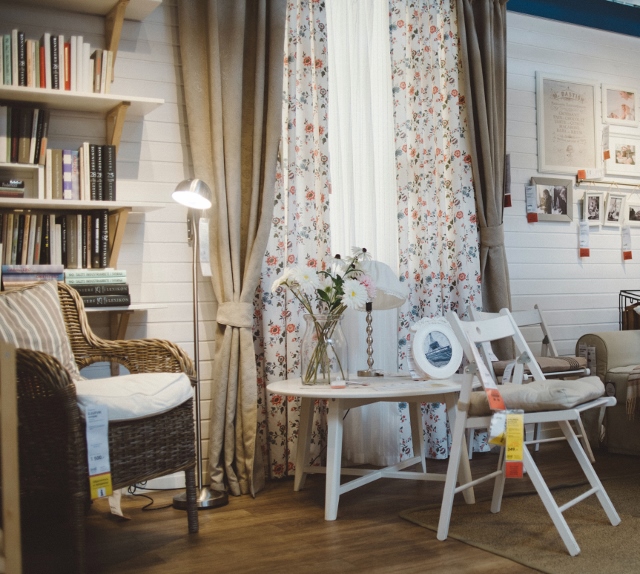 Use Drapes to add warmth to a room and give it dimension.
Layer texture with plants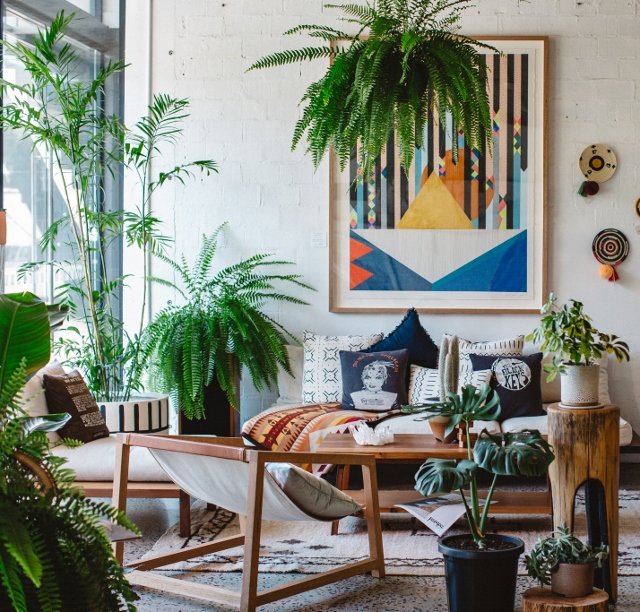 Plants are a wonderful way to make your home to exceptional, both outside or inside. Decorate your home interiors with large to small plants to add warmth and texture. Yes, plants add texture to your home's décor. Find out more about Decorating with House Plants.
Having plants improves your mood, and purifies the air. If you don't have a green thumb, there are lots of easy to care for plants available. Try mixing live plants and faux ones. If one well, it will be hard to distinguish the real and the faux. Yes! An easy win.
Layer texture with books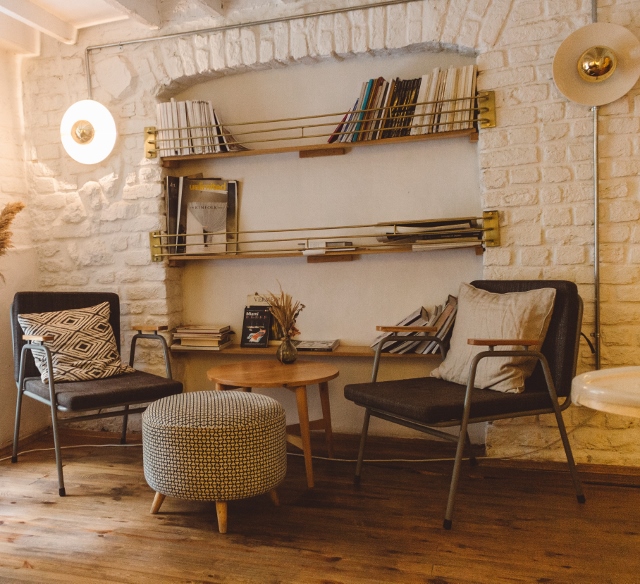 A book wall, even a few shelves adds a lot of warmth and texture. Bookshelves can be places to store books, televisions and more. Consider a unique bookshelf for an added punch for your collectibles. If possible, add light on your subjects.
Layer texture with furniture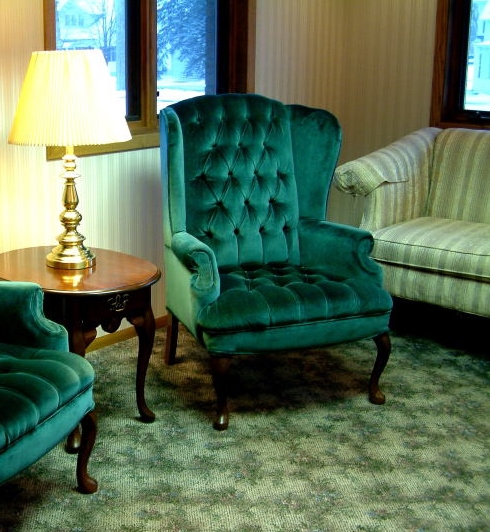 An antique wood piece can make a room cozy. Leather or a velvet sofa even a rattan chair. All add texture to a space.
Layer texture with Architectural elements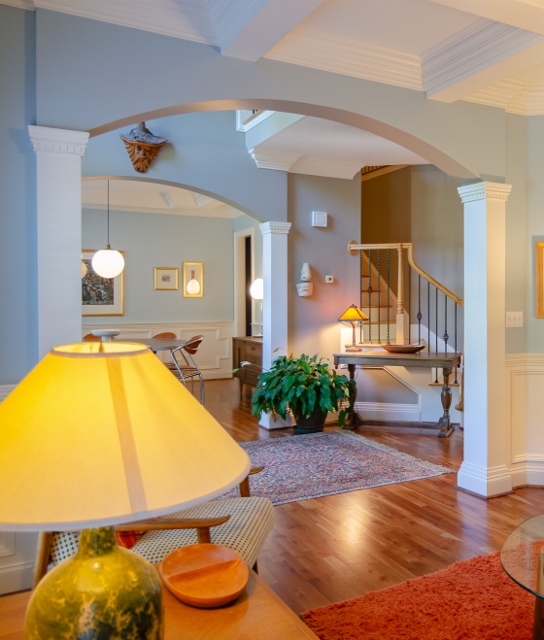 Keep in mind if remodeling or make adding moldings a weekend project.
Layer texture on the wall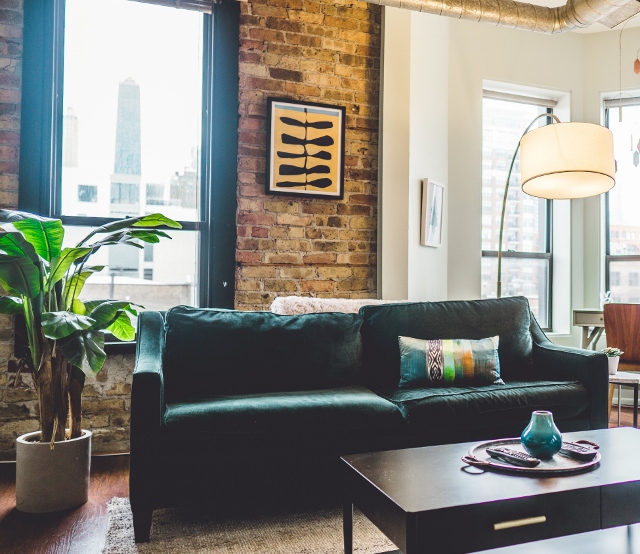 Don't neglect about your walls. Paint, wallpaper even brick can be the ultimate backdrop for all the other layers. Painting an accent wall is a cool home beauty treatment in any room. It is easy to do, flexible and there's a host of colors and options.
Imagine subtle details like a textured feature wall. If you like Mediterranean, Scandinavian, Urban Industrial, Bohemian even Modern County, exposed brick walls may be the charm needed to take your design to the next level.
Layer texture in combinations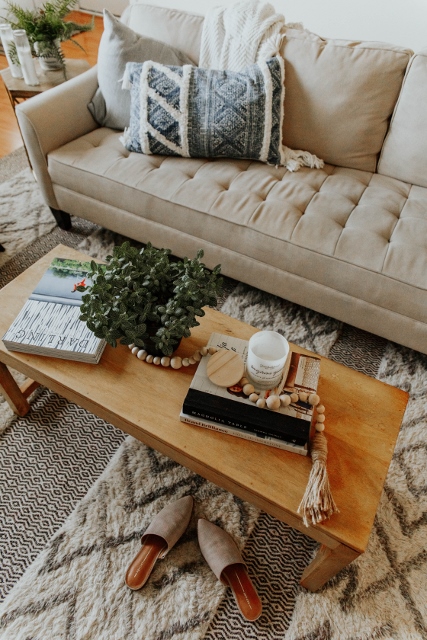 Be brave, combine more than one of the above elements. Layer different textures to create stylish, beautiful, and comfortable rooms. So texture everywhere.
In Conclusion
In the end adding texture to a room means layering various textiles, materials, colors, and metals. This can be done in lots of ways; but combining these items in your space gets the best results. Finding your textured layered style takes time. So, keep your eyes peeled for pieces that appeal to you and add them to create a new layer and further fill in the space. Remember to always choose things you love.
Please reach out if you have any questions or comments. I would love to hear from you.

Here are other ideas you may like
Pattern Your Style – How to Add Pattern to Your Home Decor
17 Great Tips to Arrange your Pillows like a Designer
12 Great Ways to Find the Perfect Color scheme