Updated May, 1, 2023
Clean yet elegant —neutral hues have a sophisticated quality all their own. The absence of color can have a soothing effect, a sense of serenity and add elegance to your home.  So, how do you;
Add color to a beige living room?

Decorate a beige bedroom?

Accent a neutral room?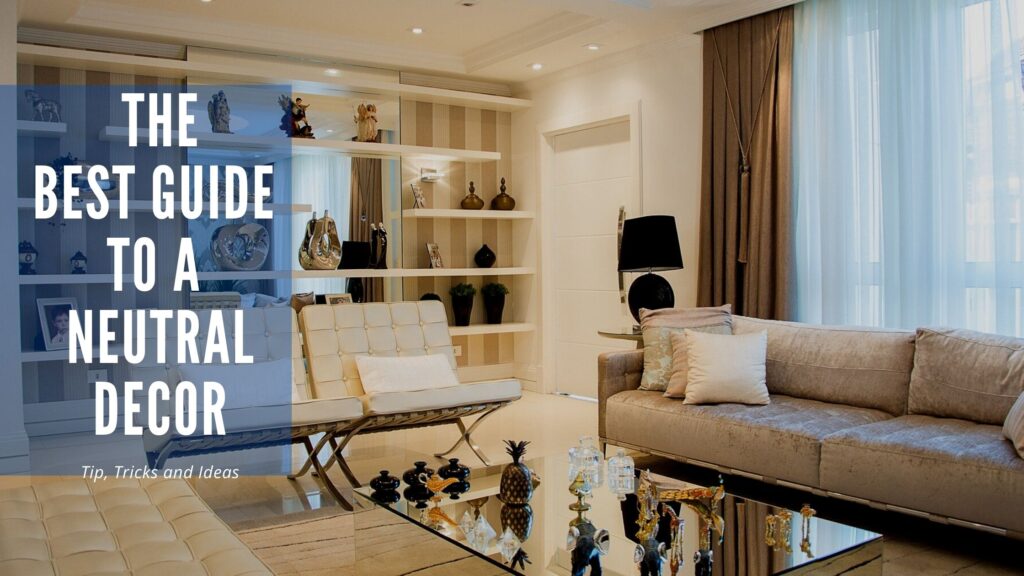 Decorating neutral rooms is not as easy as it looks. The first thing that comes to mind is a beige on beige on beige room is easy. Just buy only items that are beige and you are done. Right? Not so fast, decorating with beige, gray or any neutral can create a room that is far from "dull".
Well decorated and pulled together neutral rooms all share similar qualities, including the right balance of texture, tones and a sprinkling of panache. Neutrals are more than just gray and beige. Decorating with neutrals can range from light and easy to bold and daring. Neutrals work with almost any design style, from Traditional to Nordic to Modern to Farmhouse.
Neutrals include gray, beige, brown, white and sometimes light blue. So, how do you decorate a neutral room or a room with just a hint of color? Let's take a look at some neutral color pallets.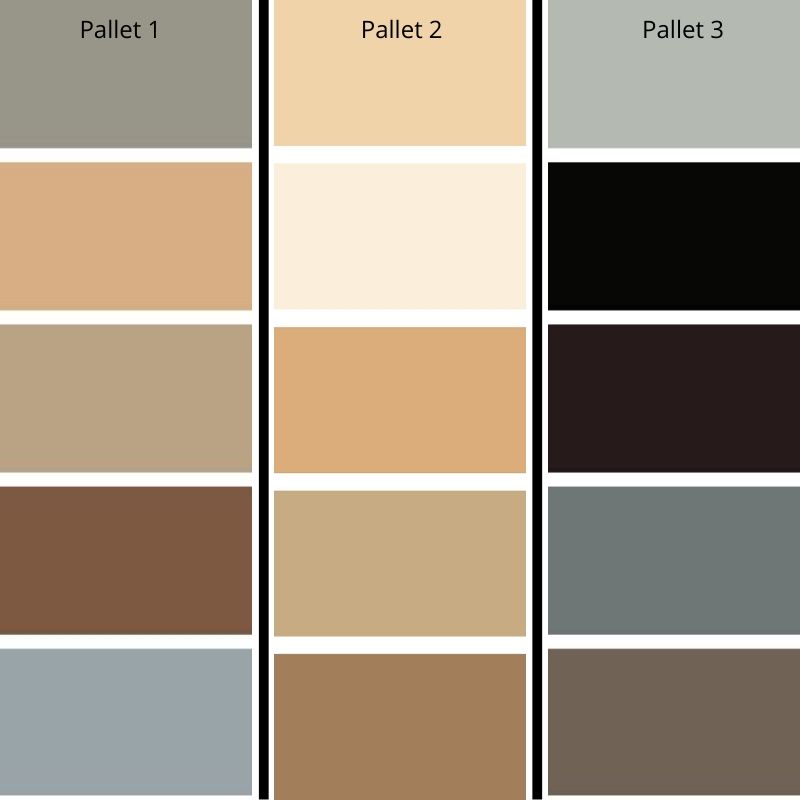 Create a Color Palette
Yes, really. Picking a color palette helps with deciding the colors you want your room to be. Mixing shades of beige with white and other neutrals works wonders. What color neutral do you want to work with-beige, white, cream and grey? Or maybe a mix of neutrals.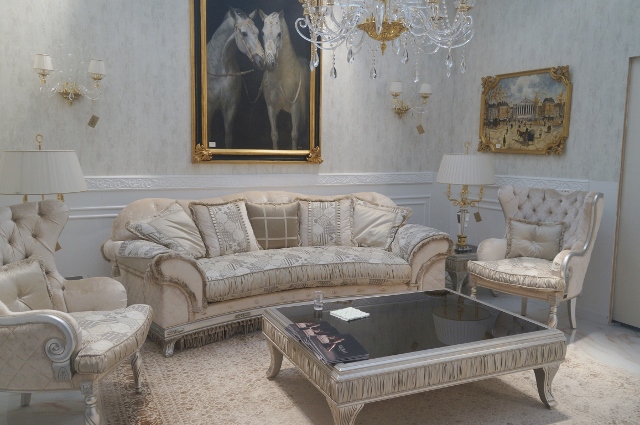 Vary the Tone
Having varied tones for a room decorated in neutral colors is critical. Here the walls have soft tones of beige on the top with crisp white on the bottom. The sofa and arm chairs are the same creamy colors with beige patterns of various tones on the upholstered seats.
Don't forget the soft colors of the rug. Once a foundation is in place, it is easy to bring in layers of extras like pillows, trays, accessories, curtains, art, etc.), and still keep to a calm palette.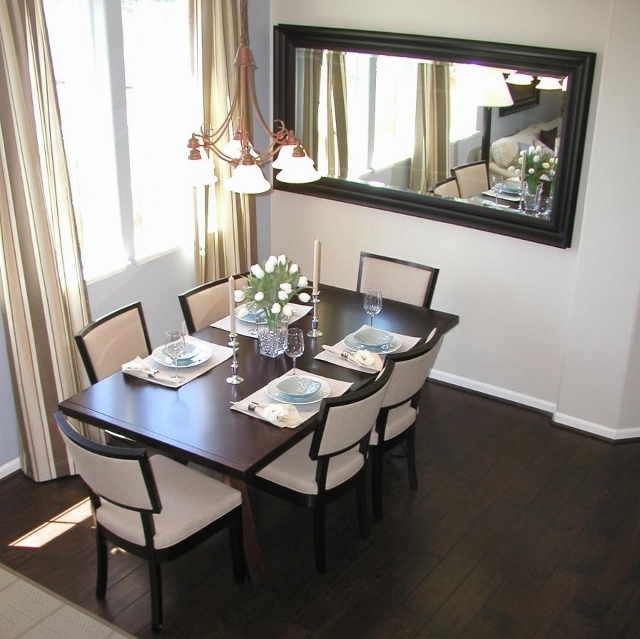 Wood for Depth
Successful neutral rooms need depth and complexity to be special. So, a room with everything matching will fall short. Textures and finishes are important to keep a neutral room from washing out. In this dining room the wood floors, table and chairs adds contrast.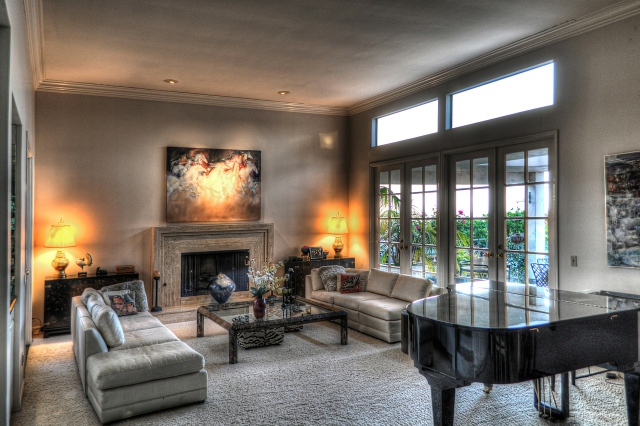 The Black Affect
The adage "Every room needs a bit of black" definitely holds true when decorating with neutrals. Black adds depth, draws the eye and is an incredible contrast to rooms with neutral tones. The addition of black furnishings increases the richness and depth.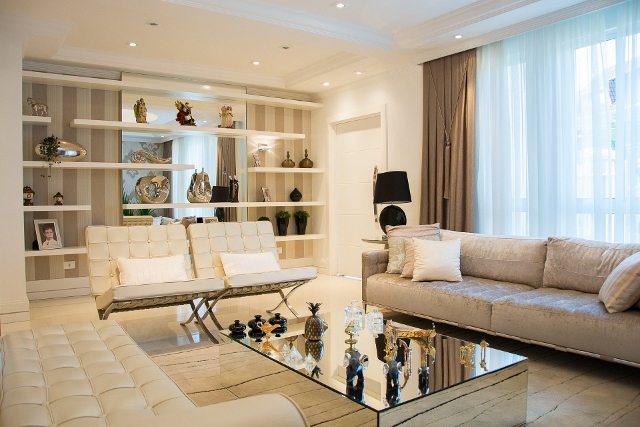 Reflecting on Metallics
The same holds true for metallics and mirrors. Be it chrome, brass, silver or pewter metallic accents creates a bit of drama to a neutral room. Metallics bring shine and contrast which is vital to a room decorated with neutrals. Mirrors placed well reflect the light and surroundings.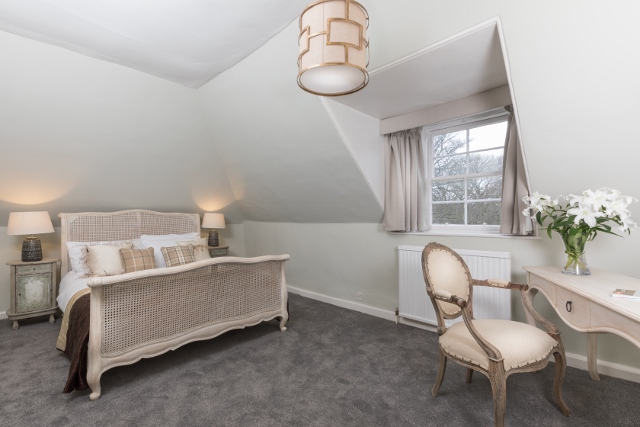 Let the Furniture Speak
When living with a neutral color combination something has to provide visual interest. In this case the sculpture of the headboard, foot board, desk as well as the chair makes this room visually wonderful and tranquil. Although it is not crucial to have an entire room of expensive furniture, just have one or two items to break the monotony. It can be a statement chair or a special group of side side tables or an unusual coffee table.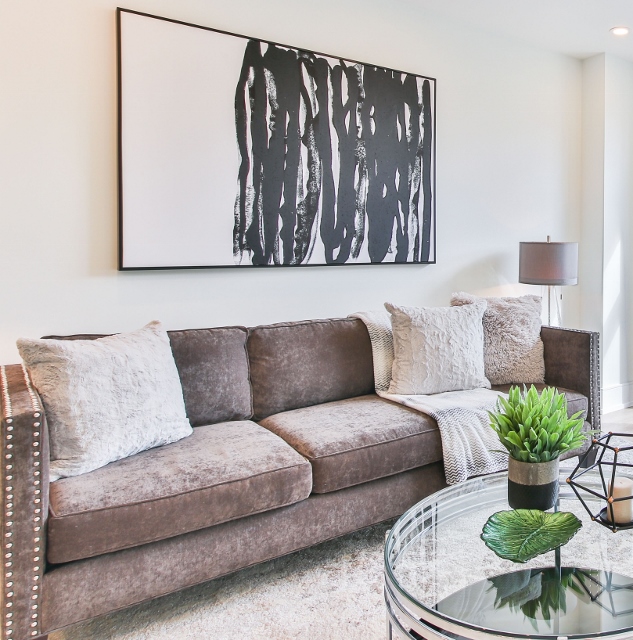 Tons of Texture
Neutrals can create a tranquil space. So, keep the room interesting by bringing in varying textures through pillows, quilted throws, rugs, even seating. There are lots of ways to arrange pillows on a sofa. There lots of ways to add texture. Don't forget, leather, suede, mud cloth, rattan, caning, the stone from the fireplace and more. Keep the shades within your color palette.
Don't go nutty trying to find perfectly matched pillows and accessories, let the different tones create a layered look. Vary textures by using objects around the room, such as accessories and books, provide small instances of color while keeping the space interesting. Find out more about adding texture to room.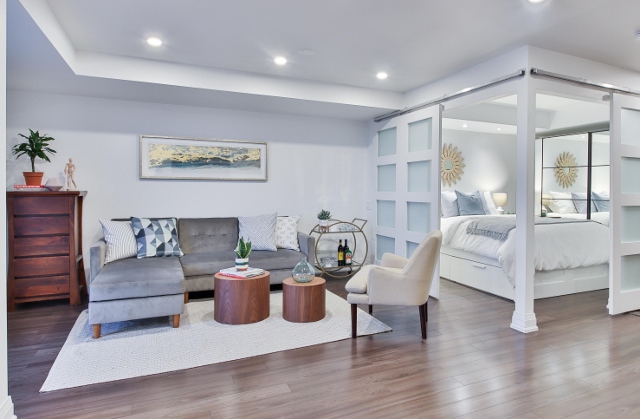 Just A Little Color or Pattern
With a lovely neutral background, the least bit of color and pattern will sing. Patterns can be found on floors, tiles even rugs. Whether the patterns are a focal point or a part of the layered background, pattern can add interest when not over used. For example, the strips of this hardwood floor adds pattern to the room.
Start with pillows if you don't know where to begin. Pillows can be swapped out when you want a change and of course they add comfort when you want to flop on the sofa.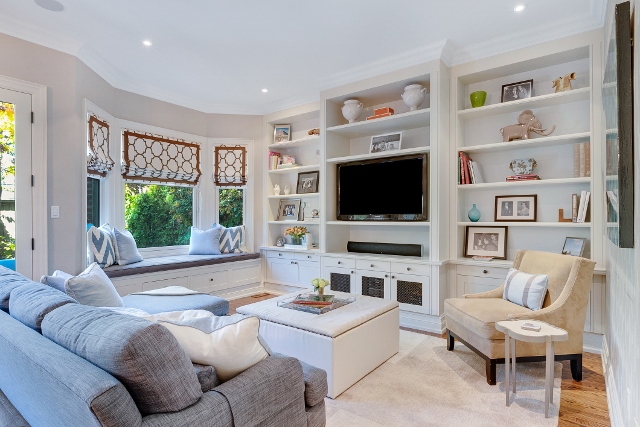 A Personal Touch
Personal touches are a must in any home. Every room in a home should reflect you and your loved ones. Whether it is family photos, a travel souvenir, a collectible, even plants – make the room personalized.
How do you keep personal items within the room color palette? Try using picture frames with the room color scheme. The different shapes will add texture to the room. If you are a lover of books, try creating paper or fabric book covers within the color palette.
In Conclusion
Neutral color schemes are a great way to create a clean, sophisticated, and timeless look for any home. Whether you're looking for a minimalist vibe, a more classic look, or something modern and contemporary, a simple palette of neutral tones is the perfect choice. By incorporating neutral colors, you can create an atmosphere that is calming and inviting. Neutral color schemes are the best way to ensure that your home's design will never go out of style. So if you're looking to create a stylish and timeless look, neutral is the way to go.
To recap, neutral color schemes are an excellent choice if you're looking to create a classic and timeless look. Neutral shades provide a timeless, sophisticated atmosphere that never goes out of style. Plus, they're versatile and can be used to create a variety of looks. The possibilities are endless with neutral color palettes. Now, it's time for you to take the plunge and give your home the timeless look you've been dreaming of.
Have questions or ideas? Please drop me a line to share.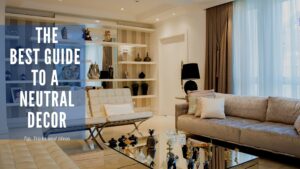 Here are other ideas you may like
17 Great Tips to Arrange your Pillows like a Designer